Why Should You Rent Instead Of Buying?
Don't Buy Your Next Property, Rent Instead!
Monday, 26 August 2019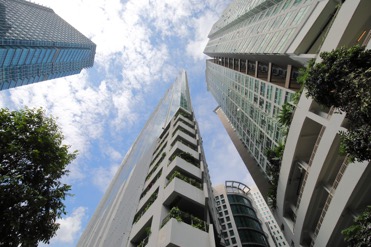 Are you looking for an office space for your company? Whether it is an industrial or professional business, the right office space can make your business grow. Thus, finding the right place for your business is important. And while you are on your search, keep in mind that it is always better to rent than to buy. Why is that so?
#1 Working In A Prime Location
Some properties offer great and low prices because its location isn't in a prime business area. Hence, purchasing a property just because it is cheap isn't the wisest course of action. What you should do instead is look for rented spaces in prime locations that will potentially help your business to reach more customers.

There are plenty of office buildings that offer a variety of office spaces to rent in the heart of Kuala Lumpur. There are also industrial hubs with dynamic units located near both the city and the airports. When you rent these spaces, you are giving you and your company the flexibility it needs for business growth.
#2 Enjoy World Class Facilities & Amenities
If you purchase an office space, you will be required to design and furnish the space before you can get your business running. This whole process will not only require additional funds but precious time as well. In comparison to renting an office, you will be provided with a ready-to-use place that is fully equipped and furnished. And, depending on the property itself, you can enjoy world-class facilities and amenities built and provided by the developers themselves.

The key is to look for Grade A office buildings with accreditations such as the GBI Certification and the LEED Gold Certification. Such buildings are designed to meet top notch industry standards that will surely impress you and your future business partners.
#3 Reap MSC Status Benefits
If your business is a MSC business, or if you intend to apply for the MSC status from the Malaysian government, it is advisable to rent a space in a MSC building. A MSC status building will offer state-of-the-art facilities and world-class infrastructures for a faster and smoother business operation. Many companies opt for MSC buildings to reap the benefits of the facilities alone. So even if your business isn't a MSC business, renting a MSC status office space will be an added bonus to your company.
Interested To Rent An Office Space?
If you are looking for an office space that provides all the advantages above, look no further. Hap Seng Land has both office spaces and an industrial hub in prime locations for all your business' needs. As an award-winning developer, Hap Seng Land is constantly setting the industry benchmark. In fact, its pre-leasing Menara Hap Seng 3 features Malaysia's first-ever vertical green wall! So get in touch with Hap Seng Land now for the property of your dreams.