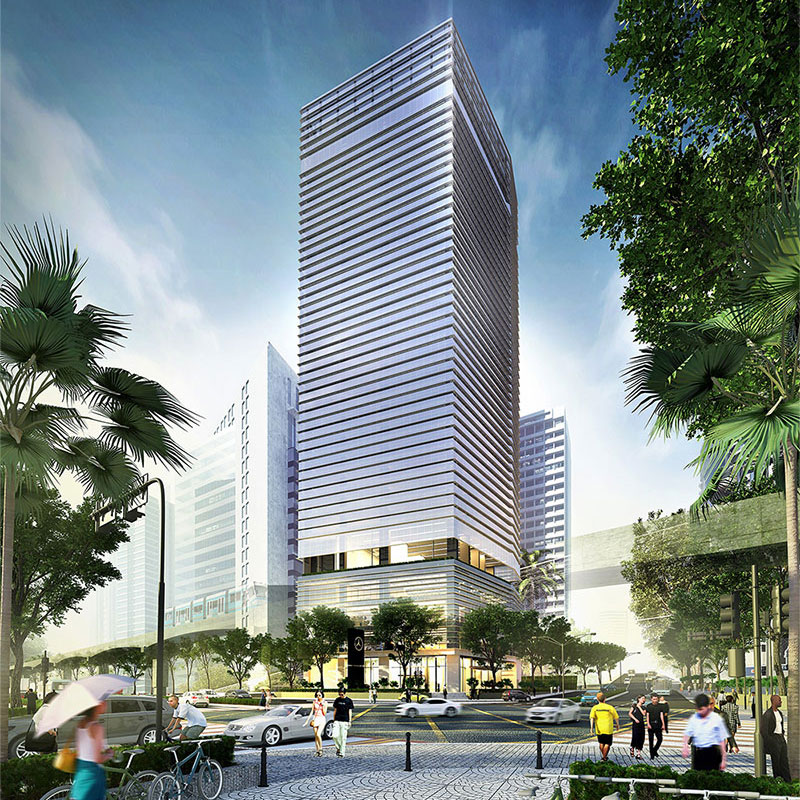 Who Is Hap Seng Land?
Hap Seng Land is an award-winning integrated property player involved in property development. They have developed properties in the heart of East and West Malaysia with a reputation for practicality, quality, sustainability, and innovation.
As Hap Seng Land prides itself as being customer-centric, their goal is to meet the highest standards in terms of product quality by providing superior materials in their construction. They aim to set the bar for residential, commercial, and retail developments by being the best the industry has to offer.
Why Choose Hap Seng Land?
Hap Seng Land has won countless awards from FIABCI Malaysia Property Awards in 2008, 2009, 2016, and in three categories in 2017 itself. They also took home the Asia Pacific Property Awards in 2016, and was recognised by The Edge-Billion Ringgit Club & Corporate Awards 2016 under the Big Cap Companies for the Highest Returns to Shareholders over three years.
The many innovative commercial properties that Hap Seng Land has to offer lives up to their vision and mission, giving them countless recognitions despite their short history in West Malaysia.
What Does Hap Seng Land Have To Offer?
Hap Seng Land's most recent and highly sought after development is Plaza Hap Seng. Plaza Hap Seng homes three towers—Menara Hap Seng, Menara Hap Seng 2, and Menara Hap Seng 3. The plaza is located in the Golden Triangle—merely one kilometre from KLCC and Bukit Bintang, and neighbours two monorail stations (Bukit Nanas and Raja Chulan) and two LRT stations (Dang Wangi and KLCC). As the plaza is in the heart of Kuala Lumpur, it is also surrounded by hotels, banks, shopping galleries, fitness centres, clinics, and food and beverage outlets. Additionally, the three towers are connected to each other via link bridges which provide a unique benefit of accessibility and connectivity to the professional community within.
Aside from the location, all three towers themselves offer grade A office design with GBI Certification and a MSC status. They feature a grand entrance, secure turnstile access systems, exclusive courtyard podium, comprehensive fire and security systems, convenient access within the complexes, efficient lifts to floor ratio, are broadband ready, and a multi-story car park. The Green Buildings were made with double-glazed windows, energy-saving light sources, green features at link podium, and ambient heat and noise control. On top of that, the introduction of the state-of-the-art Menara Hap Seng 3 included Malaysia's first-ever vertical green wall. The vertical green wall stands as a piece de resistance and as a concept that defines the building's internal open areas. With a garden in the sky, the tower aims to inspire, energise, and harmonise fellow business professionals. And, that is not all.
Plaza Hap Seng is the centre of retail with in-house tenants that offer convenience to its professional community. From health centres and convenience stores to banks and spas, the plaza ensures that its community has the capacity to embrace a work-life balance within the plaza itself. Additionally, Plaza Hap Seng homes a conference centre with an auditorium and two seminar rooms that can host between 80 to 140 people, which are perfect for corporate type seminars and presentations.
As Plaza Hap Seng holds the MSC (Multimedia Super Corridor) status, the three towers provide complete office facilities that are fully equipped with the latest technology and security. From a receptionist and access to boardrooms to mail handling and sohobox for private telco subscription, the flexible terms and affordable prices for their virtual offices, private office suites, and private meetings and events, offer a great deal for those looking for an office space for rent in KL.
So if you are looking for commercial units for rent or leasing offices, then Hap Seng Land might just have the property for you! All three towers go beyond ordinary commercial buildings as they were developed with future tenants in mind. Strategically placed with world-class offerings, one cannot go wrong with choosing Plaza Hap Seng.
*Menara Hap Seng 3 is pre-leasing and opening in the first quarter of 2020. Should you wish to acquire a space from Hap Seng Land, get in touch with them now! You do not want to miss this opportunity to rent an exceptional office space in the city.