Discover What The Iconic Menara Hap Seng Towers Have To Offer
The Three Towers Of Plaza Hap Seng
Tuesday, 09 July 2019
The iconic Menara Hap Seng towers are located in the heart of Kuala Lumpur, neighbouring the majestic KLCC Twin Tower, the eminent KL Tower, and the bustling Bukit Bintang. They are conveniently located within the vicinity of the Shangri-La Hotel, IMC Office Building, UBN Tower, and The Weld.
Menara Hap Seng 2 and Menara Hap Seng 3 are Grade A office buildings with Green Building Index compliant. The three buildings feature grand entrance lobbies, secure turnstile access systems, exclusive courtyard podiums, comprehensive fire and security systems, convenient access within the complexes, efficient lifts to floor ratio, are broadband ready, and multi-storey car parks.
The towers are linked via a bridge that brings the professional community together, granting access to conveniences spread across the towers. The business community will be able to find a work-life balance with the multiple food and beverage venues, banks and amenities, convenience stores, business meeting facilities, clinics, auditorium and conference centres, gym, Business Incubation Centre, and the Sky Lounge on Level 26 of Menara Hap Seng 3.
Interested to discover the tower that will best suit your business needs? Here is a concise introduction of the award-winning office spaces!
Menara Hap Seng is a prestigious 22-storey commercial office building with a lifestyle component comprising of three levels of alfresco dining, retail outlets, and banks. The 2009 winner of the FIABCI Malaysia Property Award (Office Development Category) is the refurbishment of the former MUI Plaza, with each floor designed to be functional within the 13,000 square feet space.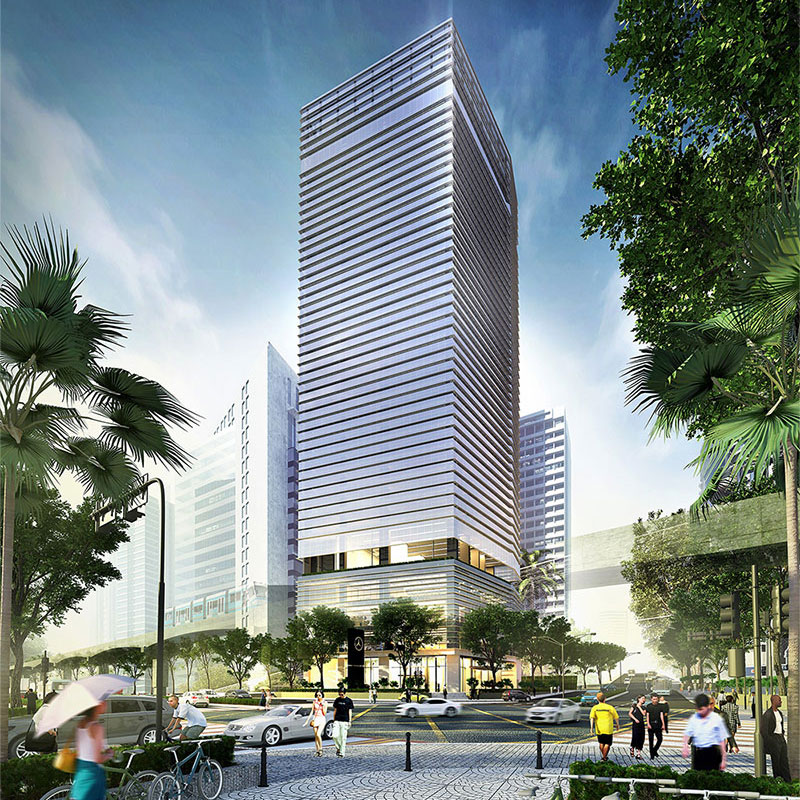 Menara Hap Seng 3 is the latest addition to the family, created with the assistance of some of the best minds in the business. It was designed to meet top-notch industry standards, complying with the GBI Certification, LEED Gold Certification, and MSC zone—offering a designated MSC (Multimedia Super Corridor) space with full office facilities and services, and affordable prices for Virtual office, Private Office Suites, and private meetings or events. Additionally, Menara Hap Seng 3 features Malaysia's first ever 85 meters vertical green wall which redefines the building's internal open areas. The garden in the sky was built to inspire, energise, and harmonise fellow business professionals of the Plaza Hap Seng community.
So if you are looking for an office space to rent, look no further. Get in touch with Hap Seng Land now, for an office space in one of the three towers that will take your business to greater heights today!